Issue No. 27 - April 1, 2021
I wish all of our staff, students, and families a blessed Easter holiday and a relaxing, refreshing spring break:
"For God so loved the world that he gave his one and only Son, that whoever believes in him shall not perish but have eternal life." -John 3:16
Our classes will resume on Monday, April 12th in the distance learning format, and we look forward to starting the fourth and final quarter of the school year. Please see the post below for an update of our situation.
Kristi Hiltibran
ICSB Director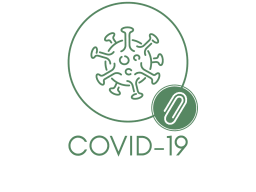 Many of us are curious about what the rest of the school year will look like for ICSB. The government has stated that the earliest schools can re-open for in-person learning will be April 19th, but that date is not confirmed. We expect more information and guidance will be given closer to the 19th, and we will, of course, inform you in a timely manner of our own plans for ICSB. Read on for more details.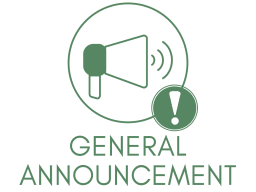 During the month of APRIL we are challenging the entire ICSB Community; students, parents, staff and alumni to walk or run 100 miles (160 kms)! Read on for the details!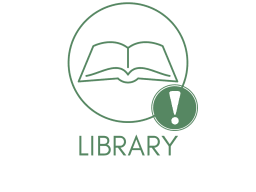 You will have the opportunity to swap your library books again after the break, starting Monday, April 12. Read more to know how!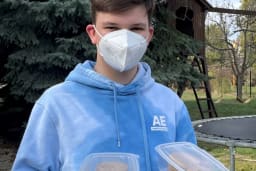 We've seen our community come together in a very special way these past couple weeks. There have been so many helping hands cooking, baking and just as many helping feet running errands, doing grocery shopping or delivering meals. Read about one of these acts of kindness.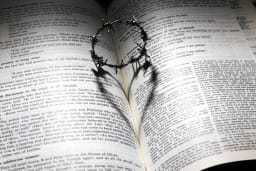 I Corinthians 15:3-4 "For I delivered unto you first of all that which I also received, how that Christ died for our sins according to the scriptures; And that he was buried, and that he rose again the third day according to the scriptures."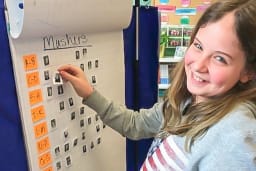 Our 5th grade students tracked the almost 1,000 miles long sled dog race that took place in Alaska this past month. Read more about this fun project!
Tuesday April 27
7:00 PM - 8:25 PM
COMMUNITY ⋅ INTEGRITY ⋅ GROWTH